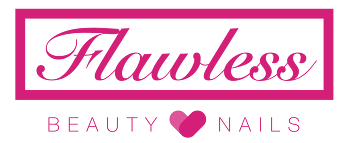 A manually operated booth to eliminate streaking. Leaving a flawless, natural tan to compliment your skin tone. Exfoliate prior to your appointment avoiding moisturiser, deodourant and make-up. Wear dark, loose clothing and preferably open toe shoes to avoid rubbing. Your treatment will take place and the tan left on overnight for a minimum of 8 hours. Your tan will be revealed the following morning after a light shower.




Full Body Massage 60 Minutes - £50.00
Back, Neck and Shoulder Massage 30 Minutes - £35.00
Stress Therapy Treatment 35 Minutes - £40.00
Reduction of tension in the spine, shoulders and neck, deep relaxation of muscles and nerves working into the chest and scalp.
Purifying Back Treatment 30 Minutes - £40.00
A super smoothing back treatment to combat stress in your muscles and impurities in your skin. Including deep cleansing, exfoliation, extractions, massage, customised masque and rehydration.




The Dermalogica Face Treatment 1 Hour - £52.00
A truly customised skin treatment at every step using face mapping analysis to create a unique experience for you. Your skin care therapist will adapt products and techniques according to your concerns, your skins needs and will vary on every visit.
Power Regeneration Treatment 1 Hour - £48.00
Concerned about signs of ageing on your skin? Feel like your skin needs a boost? Then this is the treatment for you! Ideal for prematurely ageing, dry, sun damaged skin that needs nourishment. Incorporating combined vitamin and hydroxy acid exfoliation for maximum results and optimum skin health.
Medicated Clearing Treatment 1 Hour - £48.00
Breakouts have finally met their match. This medicated clearing treatment will target current blemishes while helping to prevent future breakout activity; deep cleansing and purifying.
Environmental Control Treatment 1 Hour - £48.00
A super soothing skin treatment for environmentally sensitized skin looking red, inflamed or feeling itchy. To instantly reduce inflammation and calm redness.
Chromawhite Skin Brightening System 1 Hour - £48.00
Balance areas of uneven pigmentation. When combined with recommended home care, pigmentation can be regulated on a cellular level. This will help to balance the complexion and provide phenomenal results.
Men's Skin Care Treatment 45 Minutes - £40.00
Men's skin has specific concerns. This treatment addresses these factors such as shaving habits and ingrown hairs. Deep cleansing and exfoliation conditions and prepares your skin for rehydration.




Manicure and Pedicure We advise you bring open toe shoes with you to your pedicure appointments to avoid smudging.
Avoplex Rejuvenating and Replenishing Luxury Manicure £Call
Includes scrub and paraffin wax
Juicy Manicure £25.00
Includes soak, cut nails, file, cut cuticles, massage and paint.
Mini Cure (File, push cuticles and Paint) £18.00
Complete Works Superior Pedicure £26.00 (Paint) £23.00 (No Paint)
Includes soak, soften, exfoliation, cuticle work, mask, massage, smooth and paint.
Shellac | Colour £26.00 - French £29.00
Say hello to zero dry time, mirror finish, no nail damage! Available for Hands & Toes!
O.P.I Gel Colour Colour £30.00 - French £32.00
Iconic OPI Colours in a new, fast polish-on gel formula! GelColor by OPI's shine-Intense shades cure in 30 seconds and last for weeks! Fast application and lightening speed cure. Available for Hands and Toes




A tint test must be carried out 24-48 hours prior to your tinting appointment.
Eyelash Tinting £12.00
Eyebrow Tinting £9.00




9 carat gold ear piercing using the studex 75 system. (ear piercing aftercare solution included)
Gold ball studs £25.00
Cubic zirconia £28.00
Diamonte effect £Call
Cartilage piercing (one side only) £22.00




Vertical High Power Sun bed
Electrolysis
Waxing




Download 2016 Brochure